"Imagine a world in which every business has access to real estate that is crafted to facilitate their success rather than the other way around..….That's our commitment."
SpaceFinder was born out of the vented frustration from years of experiencing the highs and lows of business. 
Founders Andrew & Vickie Johnson have experienced the lows of poor real estate decisions (lengthy, costly leases) and the highs of real estate success (great value, good location and perfect timing). They are now well aware  that often the initial real estate decision is fundamental to determining the eventual success of a business.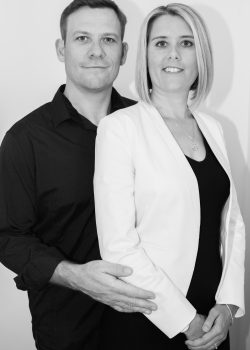 After swimming with one too many sharks they launched SpaceFinder to combat:
Having limited real estate options
Confusing & inconsistent venue information
Inflated & non-disclosed pricing
A lack of transparency
Dealing with multiple parties, each with their own agendas
Launched in 2010, SpaceFinder is now trusted by the industry as an authority in educational space. Over the past decade we have placed 1,000s of RTOs into real estate that has worked for their business.  We handle millions of dollars of 9b commercial leases each year and work as an advocate for our clients. We ensure their real estate meets their business needs and not the other way around.
"We understand the confusion of dealing with multiple real estate agents, not knowing if you're comparing apples with apples or whether you're being told the whole truth. We believe the buyer deserves access to all available options to make the best decisions for their future success."